Best Sellers
Our interchangeable ropes are designed to adapt to your personal fitness goals, allowing you to customize your workouts and get results faster.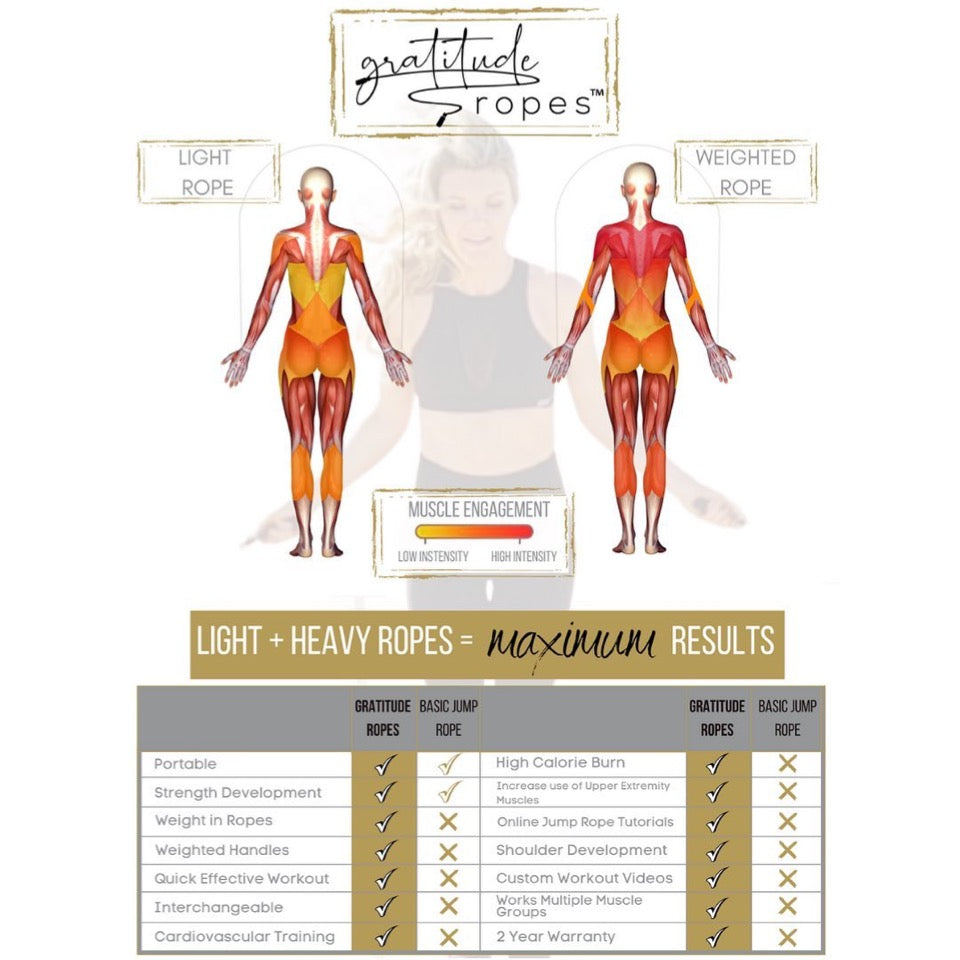 Burn More Calories In Less Time
By starting your workouts with Gratitude Ropes, you'll not only experience a higher calorie burn and engage more muscle groups, but you'll also enjoy the benefits of a fun and challenging exercise that promotes overall fitness and well-being. So grab your Gratitude Ropes, embrace the gratitude for your body, and get ready to maximize your calorie burn and achieve your fitness goals.
Shop Rope Sets
Our Mission is Gratitude for our Bodies
At Gratitude Ropes, our mission is centered around cultivating gratitude for our bodies. We understand that constantly craving specific goals can create a sense of bondage and hinder our ability to appreciate the progress we've made. That's why we emphasize the importance of gratitude and staying consistent in your fitness journey.
When you use our ropes, you'll be reminded to honor and appreciate where you are in your fitness journey. We believe that expressing gratitude for your current state is essential for maintaining motivation and staying on track towards your goals. It's about finding joy and appreciation in the process, rather than solely focusing on the end result.